This is a logical continuation of the previous collaborative book – a project that was carried out by Belarusian female artists, and that was initiated by the curator and gender scholar Irina Solomatina. The artists together illustrated the book about sixteen outstanding women in Belarusian history. The book project took place in 2018 and was successfully published through a crowdfunding campaign in 2019.
The podcast with a series of interviews is an ongoing project, to which we all can contribute financially and through subscribing and engaging in the topic.
The podcast is in Russian and is designed as an artist talk between curator Irina Solomatina and the artists.
KATSIARYNA SUMARAVA
The artist Katsiaryna Sumarava speaks about how she searched for her artistic style. She discusses the process of learning and the importance of constructive feedback. "Everything is bad!" is not the right strategy in the way to empower or inspire in the learning process.
MARTA SHMATAVA
Born in 1965 in Minsk, Belarus, Marta Shmatava is one of the pioneering artists on the Belarusian art scene. Mastering oil on canvas painting, Marta focuses on questions about essentialism, continuity, and identity. Her works are included in museum collections both in Belarus and abroad.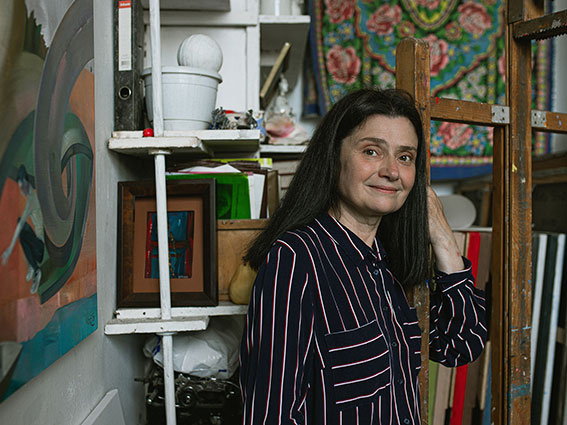 ILONA KOSOBUKO
Ilona Kosobuko's artistic research focuses on questions concerning memory and its cultural dimensions. Her art is represented at China Ministry of Foreign Affairs (China) and is included in a number of private collections in Belarus, Russia, Ukraine, Poland, Lithuania, Latvia, Estonia, Germany, Belgium, France, Switzerland, and Italy.